http://www.ultralabtests.com/bedeicompoundingpharmacyservices
IMAGES

BCPS' Lab
Lollipops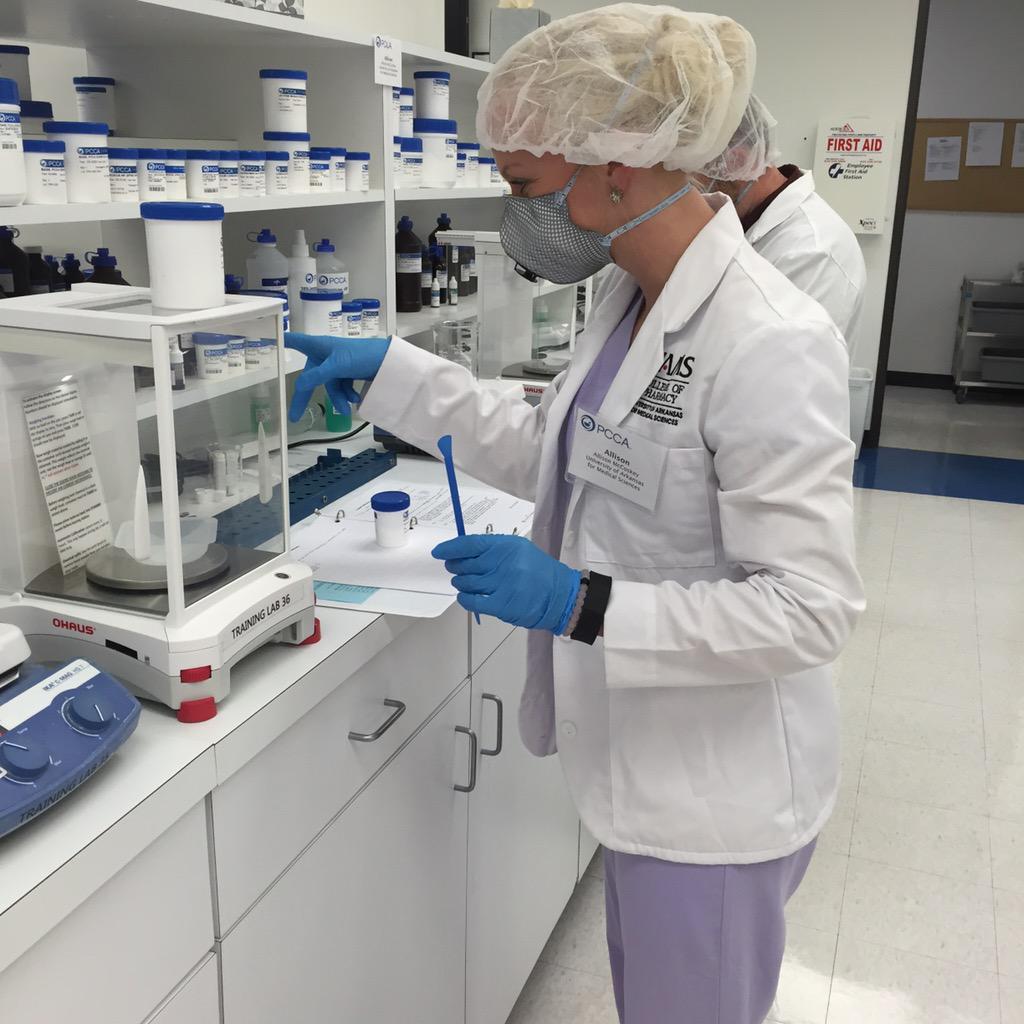 VIDEOS
NEWS
In PracaSil-Plus research studies:
100% of subjects showed improvement in scar texture/smoothness
74.3% of subjects showed improvement of scar pigment intensity
Patient satisfaction rates averaged 10 on a scale of 1-10
Facial Scarring
Kayla was left badly scarred from a life-threatening car accident. PracaSil-Plus resulted in an overall improvement after only three weeks.

Basal Cell Carcinoma Post-Surgical Scar
A basal cell carcinoma patient used PracaSil-Plus for post-surgical scars – and reported a 75% overall improvement in a period of 11 months.

Open Wound Burn After Radiation
After developing an open wound from radiation therapy, this patient applied PracaSil-Plus and healed completely within 11 days.
Third-Degree Burn Scarring
This patient received a third-degree burn on his back, neck and ear after being involved in an explosion. PracaSil-Plus resulted in complete healing within 21 days.
Compounding Success Stories
Compounding touches many lives.
Compounding is the art and science of creating personalized medicine. For patients, it can be life-changing, even lifesaving. It's highly rewarding for pharmacists and practitioners as well, helping them solve some of health care's toughest challenges.
And it makes for some really good stories. Stories of new beginnings and happier endings. Stories of strength, comfort and confidence. Stories of hope. Stories that illustrate just how powerful personalized medicine can be. You can see even more compounding success stories on www.ItsPersonal.net.
---
From Steven Branch, RPh, of Central Drug in Victoria, Texas
One of my favorite stories is about a five-year-old autistic boy who we helped. His mom came in the store frantic, asking for help, because he would not take his medicine. It was a fight each and every day for her.

I asked her what his main challenge was with taking the medicine, and she said texture and taste. Things have to have a certain feel in his mouth, and he likes lemon flavor – but just the right lemon flavor. So Jenny, my tech, and I went to work. It took several tries. I sat on the floor where I could be at eye level with him as we tried different versions. I cannot explain the feeling that came over me when we got it right. His whole demeanor immediately changed. His face brightened, his eyes sparkled and he just looked at me with this huge smile. It was great, and it still makes me cry five years later. (Source: PCCA Apothagram, March 2015)

---
From Leigh Ann Grasso, PharmD, of Annie's Apothecary in Boerne, Texas
I have had great success with PCCA Formula #9957. Dentists and hygienists love this formula for pre-injection numbing. I've had requests to make the gel thicker and it's worked well. We also have special requests to make it colorless or to add phenylephrine 2% to extend its duration of action (PCCA Formula #9849, Lidocaine HCl 10%/Phenylephrine HCl 2%/Prilocaine HCl 10%/Tetracaine HCl 4% Dental Gel).

The feedback from dentists is that the gel doesn't cause tissue sloughing when it's left on the skin too long like manufactured topical dental anesthetics do. The hygienists love it because their pediatric patients don't feel the pain from the needle at all. (Source: PCCA Apothagram, January 2014)

---
From Leigh Ann Grasso, PharmD, of Annie's Apothecary in Boerne, Texas
Below is a patient testimonial we received after providing the following compounded prescription: flurbiprofen 10%/ketamine 10%/gabapentin 6%/cyclobenzaprine 2%/bupivicaine 1% in PCCA Anhydrous Lipoderm®. The patient was directed to apply 1-3 grams three times daily for pain:

"I'm a 64-year-old wood craftsman who has been in the construction industry and fine furniture business long enough to know a thing or two about working with old injuries. I have many aches and pains that I manage on a daily basis; I often have neck, elbow and back pain, but it's endurable. I have an old knee problem that I'm awaiting surgery for. And the pain has been getting worse – swelling and hurting enough to make me wince.

I did as I was instructed with the medication – I applied three grams to my right knee and rubbed it in well, but gently. Within four or five minutes, I noticed that the entire affected area felt cooler. I continued doing my chores and tasks at my wood shop. Within a few more minutes, I noticed that I was able to walk around and go up a flight of stairs without my usual expectation of pain. After 30 or 45 minutes had gone by, I felt as if the swelling had gone down, and I was working at my usual shop pace. About three or four hours later, I went to apply a second dose and was pleasantly surprised to see that my knee appeared to look less swollen and felt less stiff. In the evening, my leg felt less stiff lasting throughout the night, so I was able to sleep without any discomfort. On the second day, I applied the medication twice and had the same results; my knee felt cooler and less stiff. I was able to work the entire day doing my usual shop chores. On the third day, I applied the medication in the morning because the swelling had returned. I felt relief within five to 15 minutes and worked in the shop all day. On the fourth day, I only had to apply the medication in the morning. And on the fifth day, I applied the medication in the morning and didn't have to apply it again in the afternoon. Now the swelling and pain are gone!" (Source: PCCA Apothagram, January 2014)

---
From Kyle Anderson, CPhT, of MedQuest Pharmacy in North Salt Lake City, Utah
I had a gentleman call to thank us for saving his marriage. Apparently, he and his wife were just about to throw in the towel when she met with a physician that "put her on hormones." After several months, he stated that they observed that each week had been progressively better than the last and that she was becoming happier and healthier all the time. The patient used compounded oral progesterone capsules, compounded oral thyroid capsules, and compounded topical estradiol cream. (Source: PCCA Apothagram, January 2014)

---
From Deborah A. Martinson, CPhT, of Keystone Pharmacy in Grand Rapids, Michigan
We had a new mom call on the telephone, frantic that she could not find a place to make Lansoprazole 3 mg/mL Oral Suspension (Flavorless) (BUD Study) (PCCA Formula #9673). She said she had been to other big box stores and they did not have all the ingredients to make this compound. She was almost in tears on the phone, wondering what she was going to do if she could not get this medication for her newborn who had gastric reflux.

At the time, I also was a new mom and knew how crazy you can feel, so we made this compound up right away for her. She walked in to get the medication and immediately began crying. She was so thankful that we were able to make this – and provide it to her child in a timely manner to relieve his suffering! (Source: PCCA Apothagram, February 2013)

---
From Katie Hillman, BS, CPhT, of Health and Wellness Compounding Pharmacy in Nashville, Tenn.
We had a 5-month-old infant come into our pharmacy with severe second-degree burns on her face. It was terrible to see such a young child with an injury that would likely leave behind permanent damage. However, after only eight days of using PCCA PracaSil-Plus (PCCA #30-4655), her burns had vanished. We compounded PCCA Formula #10413 to treat her scarring. We also compounded PCCA Formula #5536 for her treatment. Our entire pharmacy was practically in tears! Days like that make me realize how much I love my job and how much we are able to help patients. (Source: PCCAApothagram, April 2014)

---
From Andrew Cannon, RPh, of City Drug in Evanston, Wyo.
We received this testimonial from a patient who is using a diclofenac sodium/cyclobenzaprine/baclofen/tetracaine cream:

"I've suffered from severe knee pain for more than 10 years. I would wake up in the middle of the night with intense pain in my knee that would radiate down to my ankle. I had X-rays taken and an MRI test, but the doctors couldn't find anything wrong. Over-the-counter pain medications didn't really seem to help, nor did physical therapy. When I heard about a compounded pain cream I was skeptical, but I was willing to try anything that might work. The compounded cream has brought me so much relief that I would recommend it to anyone suffering from chronic pain. Now I can sleep through the night – without the pain." (Source: PCCA Apothagram, April 2014)

---
From Sharon Sims, RPh, of Gulf Breeze Apothecary in Gulf Breeze, Fla.
We worked with a patient who has multiple sclerosis. Her compounded glycyrrhizic acid capsules helped her to remain mobile and perform daily activities. She was a lieutenant colonel in the Air Force and was very instrumental in our struggle with TRICARE's threat to stop paying for compounds. We were in touch with national organizations through her contacts and she was featured in a local news story filmed in our pharmacy. In her story, she discussed why compounded medication was important to her. She explained how it helped her well-being, her ability to get out of bed, and helped to give her a normal life when living with such a debilitating disease. (Source: PCCA Apothagram, March 2014)
Bio-identical Hormonal Replacement Therapy
The term "bio-identical" indicates that the chemical structure of the replacement hormone is identical to that of the hormone that exists intrinsically in the human body.
The chemical structure must match that of our natural hormones produced in the body in order to fully replicate the functions of the hormone through the body
Synthetic hormone vs. Bio-identical hormone: Synthetic hormones are pharmaceutical drugs that only mimic some hormonal functions. Side chains are added to the substance to create synthetic products, that creates drugs which lack of full effects and cause side effects

Premarin is promoted as natural because of its source-pregnant mare's urine
Cenestin is promoted as natural because it comes from a plant source-yet it matches the horse estrogen instead of human estrogen
The effects and benefits of hormones in the human body have been established and are printed in biochemistry, endocrinology and physiology reference books that are used to teach health professionals. Hormones affect many areas of your health, including mood, metabolism, cardiovascular, sexual and reproductive function… Hormonal unbalance can affect your health and quality of life.
Symptoms of hormonal unbalance
Women
Men

Hot Flashes
Night Sweats
PMS
Decreased Libido/Sex Drive
Weight Gain
Irregular Menstrual Cycle
Moodiness
Fibrocystic Breasts
Painful Intercourse
Vaginal Dryness

Erectile Dysfunction & Low Libido
Depression
Decreased Energy
Increased Abdominal fat
Reduced Bone Density
Anemia
Brain Fog
Aging Skin
Aches & Pains
Moodiness
We work with you and your health care provider to formulate the best regimens to fit your needs. Call our pharmacy at 757-320-5141 for more details.
Management of Pain Compounding Clinical Practice Guideline
Effective pain management requires individualized therapy that takes into account the stage of disease, concurrent medical conditions, and characteristics of pain. Effective pain management also requires an initial pain assessment, an ongoing reassessment of the pain and an ongoing reassessment of effectiveness. It is best to use brief, easy-to-use assessment tools that reliably document pain intensity and pain relief. One routine clinical approach to pain assessment and management is summarized by the mnemonic "ABCDE":
A. Ask about pain regularly. Assess pain systematically.
B. Believe the patient and family in their reports of pain and what relieves it.
C. Choose pain control options appropriate for the patient, family, and setting.
D. Deliver interventions in a timely, logical, and coordinated fashion.
E. Empower patients and their families. Enable them to control their course to the greatest extent possible.
Effective pain management also requires a thorough knowledge of administration methods – the most common routes of administration include oral, rectal, transdermal, nasal, intravenous and intraspinal – and the general pharmaceutical principles of each administration method. It also is necessary to measure each dose of medication accurately. Medication doses will always require titration, and therefore, the ability to measure and adjust doses accurately is supremely important. At Bedei Compounding Pharmacy Services (BCPS), we believe a compounding pharmacist's skills are suited ideally to produce effective pain management. We also know that many healthcare professionals, who no doubt have the best intentions, struggle with many issues surrounding pain management. Common issues include:
I. How and why to procure an initial pain assessment.
II. How to begin therapy.
III. How to reassess and adjust therapy.
IV. Where to apply transdermal therapy.
V. Where to find resources to increase knowledge of pain management.
I. How and why to procure an initial pain assessment.
Pain management is more effective when an assessment is taken. A basic assessment will help gather information about the history of the pain (when the pain began; the intensity of the pain; what makes the pain better and worse), will measure some level of pain intensity (for example a scale of 0 to 10), will help identify where the pain is, and gather information about the therapies that have been tried and measure their efficacy.
A challenging part of pain assessment is its intuitive nature. No matter how simple or thorough an assessment is, intuition on the part of the healthcare professional is required. It is helpful to pay particular attention to what has helped the pain in the past. For example, if oral gabapentin has been helpful, it may be very effective transdermally in the correct location. On the other hand, if a medication makes the pain worse, it may be wise to review that medication's side effect profile. It also is wise to look at the location of pain. Very intense pain is indicated by a patient who cannot color within the lines. As their pain improves, they will begin to color in the lines of the diagram and the area they color will become smaller. Finally, pay particular attention to the "What is your pain now?" scale. This is a simple tool going from 0 to 10, but it is very helpful, especially when adjusting doses.
II. How to begin therapy.
Every healthcare professional feels the pressure to recommend the ideal pain therapy for whatever pain condition(s) from which their patient suffers. The prospect of a perfect first attempt at pain management is foolhardy. Improving the pain condition and subsequently adjusting doses and therapy for continued improvement is the most promising approach. The reason for this is that many patients have more than one source of pain at the same time. Consider a cancer patient who has recently received surgery and chemotherapy. Is it possible that some of their pain is from some form of inflammation? Is it possible that some of their pain would respond to opiate therapy? Is it possible that the chemotherapy regimen may have produced a secondary neuropathic pain? Is it possible that this person requires a minimum of three different medicinal therapies? One possible regimen would include an NSAID (for the inflammation), an opiate (for the cancer pain), and gabapentin (for the neuropathic pain). Get a drug on board for each type of pain you can identify.
It is relatively easy to begin therapy by reviewing the pain assessment and intuitively asking a few simple questions. First, look at any therapies that have been tried. How effective were those therapies? Were those therapies adjusted to maximum doses? Were they administered in the most effective routes? If a therapy was partially effective, it is possible that it could be very effective at the correct dose and correct route. Each therapy should be adjusted to its maximum therapeutic dose and route.
Sometimes a therapy is repeated unwittingly. How many patients in the aforementioned circumstance may have been given an opiate only to produce partial relief? The dose is never titrated and the therapy is thrown out only to be replaced with another opiate, which often produces a similar outcome. Should we really expect the third opiate to be any different? Don't repeat what you know will fail.
A great resource to help with therapeutic ideas is the Algorithm for Chronic Pain. The algorithm contains a list of common medications that are used for chronic pain of all types. Helpful information includes therapeutic categories, modes of action, starting dose recommendations, proposed routes of administration and regimens. Use the Algorithm for Chronic Pain as a guide to starting therapy. In review, the keys to effectively beginning pain therapy are:
1. Get a drug on board for each type of pain you can identify.
2. Each therapy should be adjusted to its maximum therapeutic dose and route.
3. Don't repeat what you know will fail.
4. Use the Algorithm for Chronic Pain as a guide to starting therapy.
III. How to reassess and adjust therapy.
Ongoing pain management therapy can be reassessed simply by using the Pain Reevaluation Form. This form is a quick version of the Initial Pain Assessment, and also is useful for counseling patients. Adjusting ongoing therapy challenges many health professions. However, with a simple stair-step approach, adjusting therapy can be simple and effective. Keep in mind that each therapy should be adjusted to its maximum therapeutic dose and route. It is important to have a thorough approach and never give up!
Consider the potential outcomes of pain therapy. The good news is that there are only four potential outcomes of therapy, and each outcome has a corresponding appropriate action to be taken to improve pain management. The potential outcomes are:
1. Fixed
2. Therapy produces a side effect
3. Partial improvement with no side effects
4. No improvement with no side effects
Corresponding appropriate actions/options may include:
1. Fixed: No further action is needed.
2. Therapy produces a side effect: Reduce dose to maximum therapeutic effect, or discontinue therapy and begin with new route or new therapeutic mechanism.
3. Partial improvement with no side effects: Increase frequency or strength of dose until no further improvement in pain or a side effect is produced.
4. No improvement with no side effects: A. Increase dose until improvement in pain is produced or a side effect is produced. B. Discontinue therapy and begin with new route or new therapeutic mechanism.
IV. Where to apply transdermal therapy.
It often is difficult to know where to apply transdermal drug therapy. There are four possible places to apply topical pain therapy. They are:
1. The location of the pain.
2. The site of the original injury.
3. The dermatome location. Generally speaking, a dermatome is the location in the spinal column where the nerves from the location of pain enter the spinal column. This can be an excellent place to apply drug therapy.
4. Any trigger point locations.
Keep in mind that the single best place to apply transdermal drug therapy is unknown. It may require a combination of locations to significantly reduce pain levels. By measuring what is applied and reassessing the outcome, it is possible to continually adjust doses until efficacy is obtained.
INNOVATION
BI-WEEKLY NEWS
Mini MegaPumps®
How convenient !
This convenient dispenser, available in 5 mL, 10 mL and 15 mL sizes, allows your patients to carry their medication wherever they go so it's easy to stay compliant.
• Precise. Down to the last pump. Dispenses precise and repeatable dosage of approximately 0.2 mL per pump
• Adaptable. Medium- to high-viscosity pump that dispenses in any position
• No waste. Evacuates almost all product contained, leaving minimal residue
Men's Health Consultation
· · ·
Where do your male patients get their information about testosterone? About prostate health? About supplements that may help them?
BCPS is now offering these services that can help patients improve their quality of life. There are numerous sources of useful information that can also help these male patients become more knowledgeable about men's health issues. A couple of books that can be very helpful are "Testosterone for Life" by Abraham Morgentaler, MD, and "Saving Your Sex Life" by John P. Mulhall, MD. The monthly magazine "Men's Health" often provides useful, upto-date news that patients can find beneficial.
Treatment Options for Female Sexual Dysfunction:
Sexual problems are common in women, but it is a topic seldom discussed openly with health care providers. In the U.S., 40 percent of women between the ages of 45-64 have sexual concerns, but only 12 percent of them actually report sexual dysfunction problems to their doctors.1
Sexual dysfunction has many causes and multiple factors that can contribute to it. The majority of women with sexual complaints have issues that impact more than one phase of the normal sexual response (desire, arousal and orgasm). Fortunately, there are several compounded options that may be used by these patients.
OXYTOCIN
Oxytocin is usually referred to as "the love hormone." It has been researched, studied and effectively used for many medical conditions, including lactation, uterine contractions during labor, social bonding and behavior management in autism, and even wound healing. There are many clinical references available to support the compounded use of the chemical. In the Behnia study, 30 pre- and post-menopausal women with sexual dysfunction were treated with intranasal oxytocin versus placebo. They were given 24 units of intranasal oxytocin 35 minutes prior to sexual activity. The group receiving oxytocin reported increased intensity of orgasm and sexual contentment compared to the placebo group. Both groups reported improved sexual function. In the group of women who also reported depression, the oxytocin group reported improved symptoms versus the placebo group.2 The Muin study also reported similar results. Over the course of eight weeks, intranasal oxytocin (32 IU) or placebo was self-administered by women within 50 minutes of sexual intercourse. Intranasal oxytocin improved sexual function and symptoms of depression in women over time.3
OXYTOCIN FORMULAS
Please note that oxytocin is destroyed in the gastrointestinal tract, so topicals and nasal sprays are the best routes of administration.
Oxytocin 12 Units/0.1mL Nasal Spray (MucoLox)
Oxytocin 40 Units/mL Nasal Spray
Oxytocin 20 Units/Gm Vaginal Cream
Oxytocin 40 Units/Gm Vaginal Cream
DHEA (dehydroepiandrosterone)
DHEA applied daily, at doses at which serum steroids remain well within normal postmenopausal values, exerts relatively potent, beneficial effects on all four aspects of sexual dysfunction. Vaginal application of DHEA leads to vaginal maturation without affecting the endometrium while improving well-being and libido with no significant side effects.4
FORMULAS FOR VAGINAL DELIVERY OF DHEA
Dehydroepiandrosterone 13 mg Base MBK Vaginal Suppository (Medium Shell Mold)
Dehydroepiandrosterone 6.5 mg Base MBK Vaginal Suppository (Medium Shell Mold)
Dehydroepiandrosterone 3.25 mg Base MBK Vaginal Suppository (Medium Shell Mold)
Dehydroepiandrosterone 13 mg/Gm Vaginal Gel (MucoLox/ VersaBase®)
References;
1 Shifren, J.L., Monz, B.U., Russo, P.A., Segreti, A., & Johannes, C.B. (2008). Sexual problems and distress in United States women: prevalence and correlates. Obstetrics & Gynecology, 112(5), 970-978. doi:10.1097/AOG.0b013e3181898cdb
2 Behnia, B., Heinrichs, M., Bergmann, W., Jung, S., Germann, J., Schedlowski, M., . . . Kruger, T.H. (2014). Differential effects of intranasal oxytocin on sexual experiences and partner interactions in couples. Hormones and Behavior, 65(3), 308-318. doi:10.1016/j. yhbeh.2014.01.009
3 Muin, D.A., Woltz, M., Marculescu, R., Sheikh Rezaei, S., Salama, M., Fuchs, C., . . . Bayerle-Eder, M. (2015). Effect of long-term intranasal oxytocin on sexual dysfunction in premenopausal and postmenopausal women: a randomized trial. Fertility and Sterility, 104(3), 715-723. doi:10.1016/j.fertnstert.2015.06.010
4 Cabeca, A. (2016). Vaginal health, sexual health & relationships [PowerPoint Slides]. PCCA HRT Symposium, Savannah, Georgia
DISCLAIMER
The Food and Drug Administration (FDA) does not review any compound from any pharmacy for safety and efficacy
It is recommended to utilize a pharmacy that strictly follows USP guidelines
A pharmacy can promote that it follows USP guidelines, but it cannot claim that the compounds are safe or effective
The compounds discussed herein have not been approved by the FDA and, therefore, should not be promoted as safe or effective for any use
319 Birchwood Park Drive
Virginia Beach, VA 23452
757-320-5141
Fax: 757-512-7429